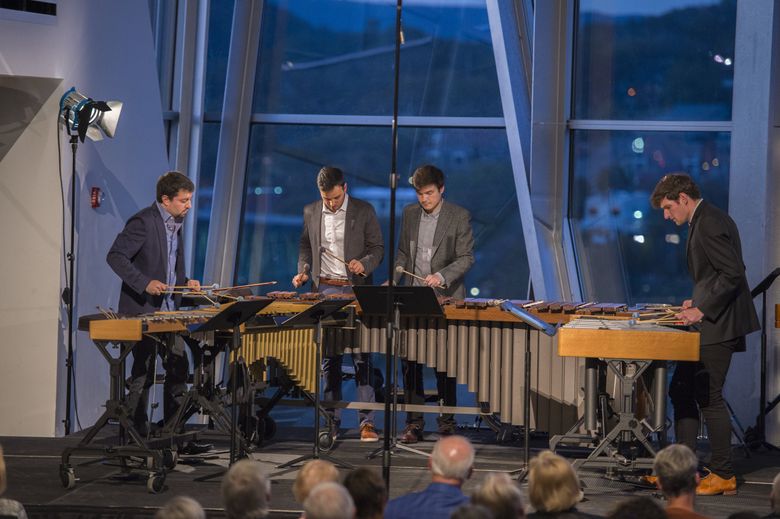 Seven Pillars, an epic for percussion quartet by the marvelous composer Andy Akiho, receives its live performance world premiere this weekend in Seattle by the Sandbox Percussion ensemble. My story for The Seattle Times:
"The spirit of percussion opens everything," musician John Cage once declared. He had in mind the way percussion music can open the door to unaccustomed ways of listening — and even of perceiving the environment around us…..
And this weekend brings another not-to-be-missed percussion classic: Michael Gordon's hour-long Timber, for six players, which is being presented by Base: Experimental Arts + Space: 6520 5th Avenue South, #122nd, Seattle, WA 98108 on Dec 4 and 5 at 3 and 8pm. Features a six-player instrument built by local master carpenter Isaac Anderson & light design by Kevin Blanquies.
Filed under: new music, percussion, Seattle Times